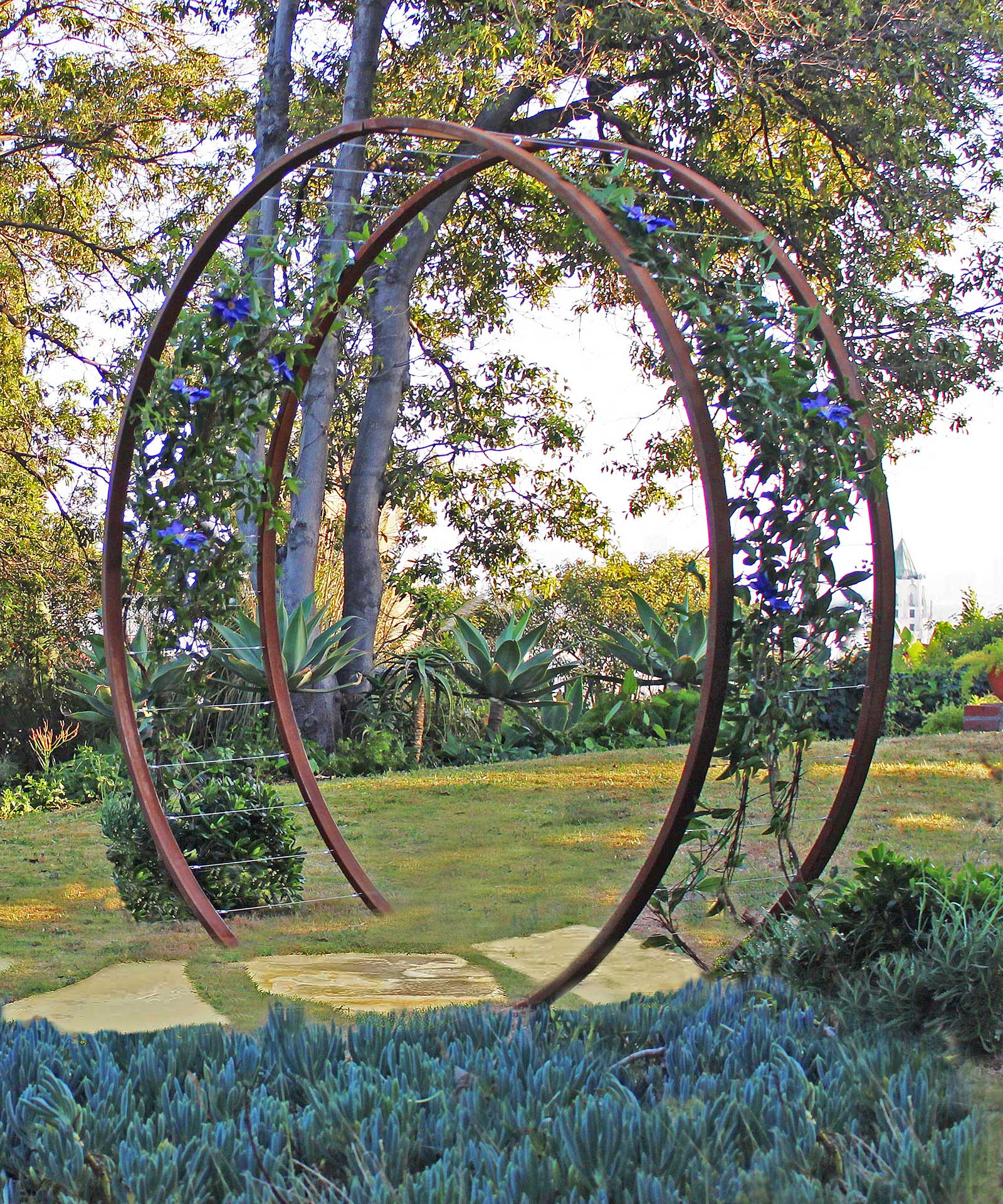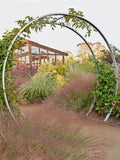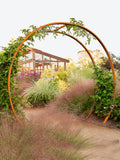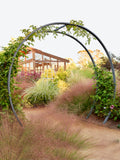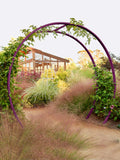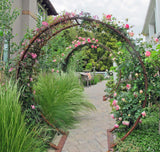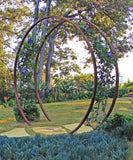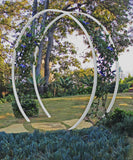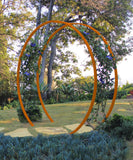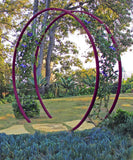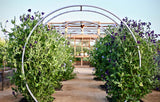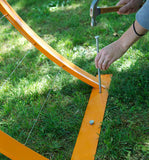 SHIPPING QUOTE: If ordering more than one Gracie Modern Arbor, please contact us for a shipping quote, trellis@terrasculpture.com.
COLORS:
oxide, cloud, zinc, kumquat, berry, leaf, aubergine, charcoal
MATERIALS:  Designed, hand crafted and welded in the USA. Sturdy steel frame, stainless steel wire, hard wearing weather resistant zero-VOC powdercoat finish or natural oxide finish.  Original, copyrighted design by TerraSculpture /TerraTrellis.  
TWO SIZES:  
REGULAR SIZE: 80"H x 80"W, base plates 30" long, walk-through opening approx 36-40"W. 
LARGE SIZE: (ADA compliant): 84"H x 92"W, base plates 30" long, walk-through opening approx 57"W.
Final dimensions may vary slightly depending upon ground surface.
INSPIRATION: Horticultural

 
hoop houses, moon gates. 
FORM & FUNCTION:

Featured in the iconic gardens of Sunset Magazine, the grand Gracie Modern Arbor creates an inviting garden gateway and living 
sculpture in the modern landscape. Easy to assemble, it 
attaches in the center (screws included), is super sturdy in all climates and knocks down into two parts for easy transport/storage. Base plate can be bolted to hardscape or staked into ground and hidden to create floating circle effect. 
Gracie Modern Arbor supporting Cecile Bruner climbing rose. Garden Design by Boxleaf Design, photo by Hoi Ning Wong for Houzz.

Gracie Modern Arbor
 supporting climbing Scarlett Runner Beans, as featured in the test gardens of Sunset Magazine.