MIRA GARDEN TRELLIS LARGE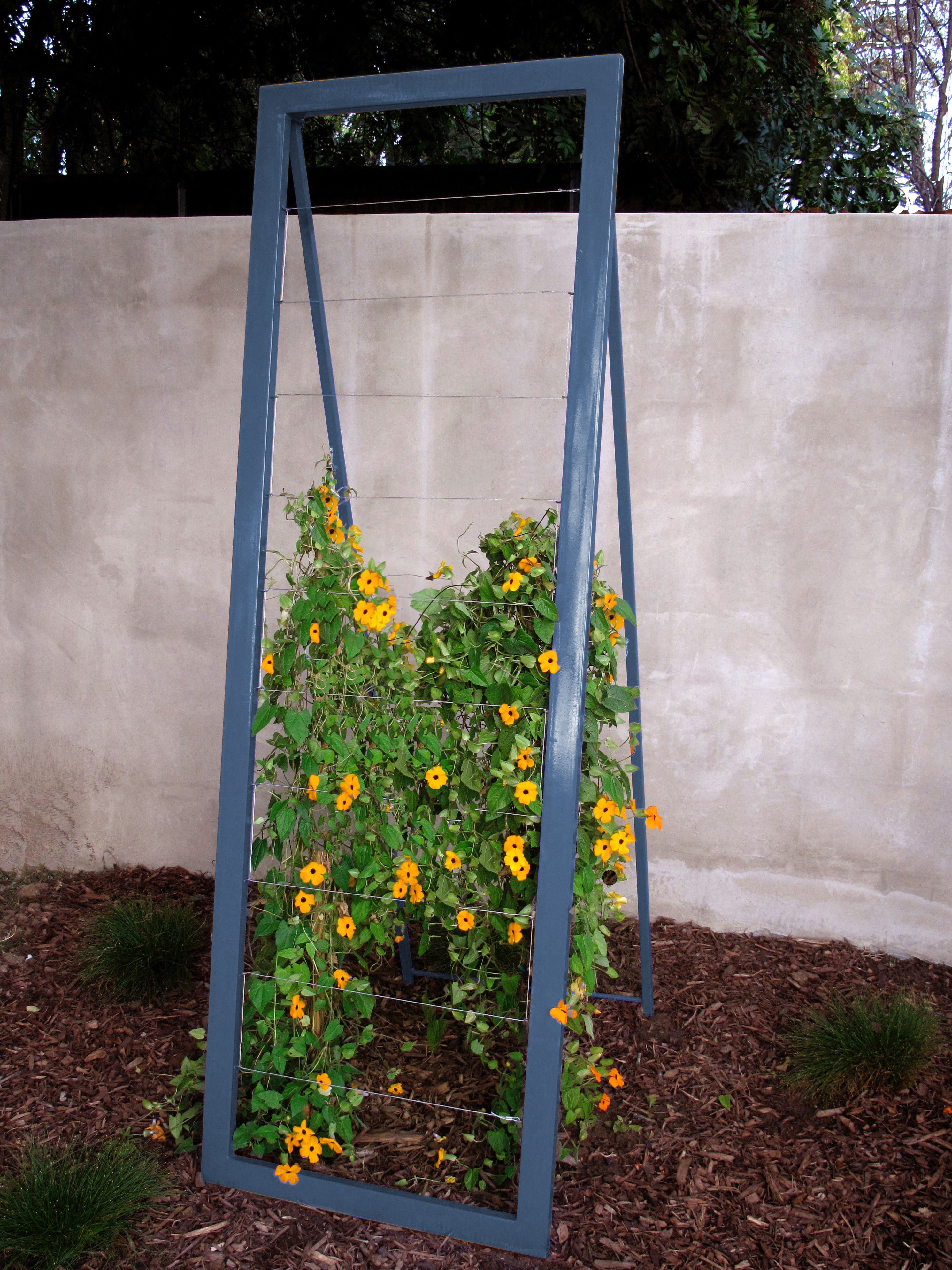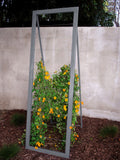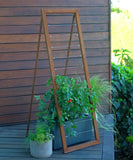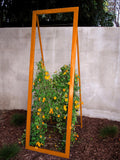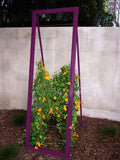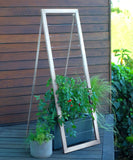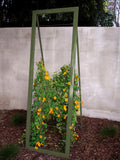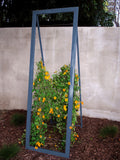 COLORS:
azul, fern, aubergine, charcoal, oxide, cloud, zinc, kumquat
MATERIALS: Hand welded sturdy steel frame, stainless steel wire, hard wearing and water resistant zero-VOC powdercoat finish or natural oxide finish.  Made in the USA. Original, copyrighted design by TerraSculpture /TerraTrellis. 

INSPIRATION: Artist's easel, tapestry.

FORM & FUNCTION:
Great support for ornamental plants or sprawling and climbing edibles like berries, grapes, peas, or beans. Self-standing over container, instant privacy screen, no assembly.