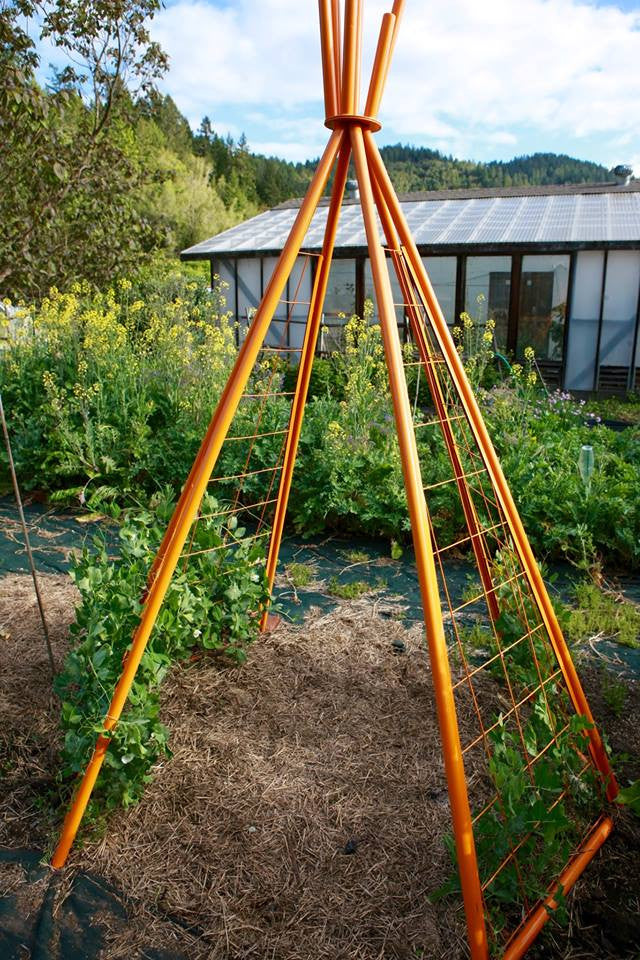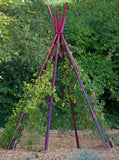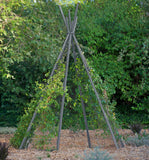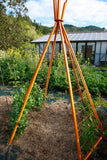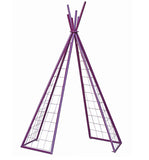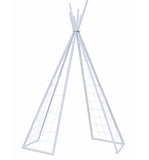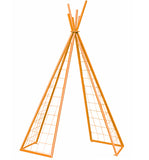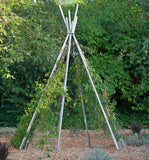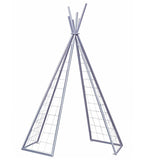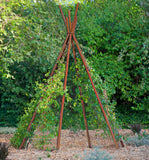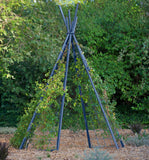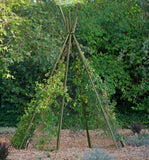 SHIPPING QUOTE: If ordering more than one Annabel Tipi Trellis, please contact us for a shipping quote, trellis@terrasculpture.com. 
COLORS: 
azul, fern, aubergine, charcoal, oxide, cloud, zinc, kumquat
MATERIALS: Sculptural tipi trellis hand crafted in USA. Sturdy steel frame, weather resistant zero-VOC powdercoat finish or natural oxide finish. Original, copyrighted design by TerraSculpture /TerraTrellis. 
DIMENSIONS: 70" wide x 56" deep x 96" ht.  Walk-through opening 38" wide x 76" ht. 
FORM & FUNCTION:  A fun, modern take on the classic garden tipi. Train edible or ornamental vines to weave in and around the tipi, or leave bare to create artful structure and functional art in the garden or patio.  Knocks down into three parts for easy transport/storage. Base can be bolted to hardscape or staked into ground.