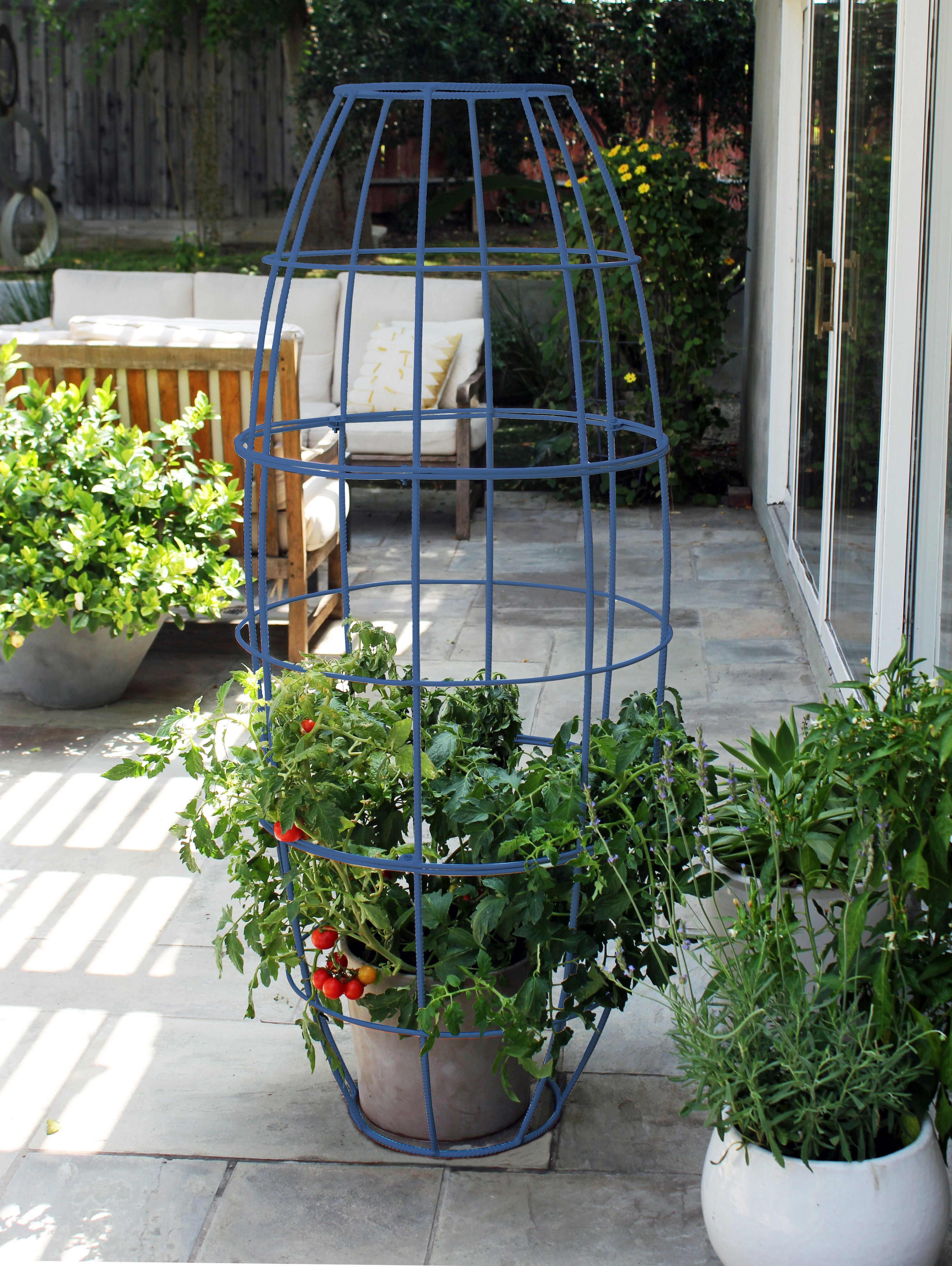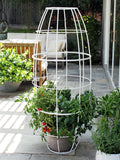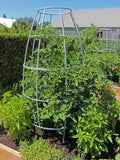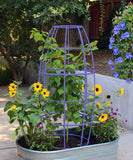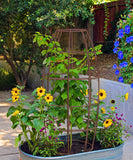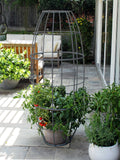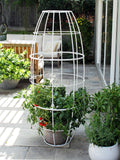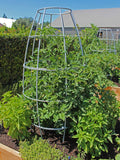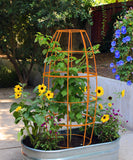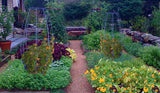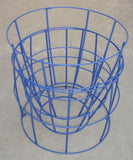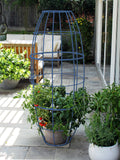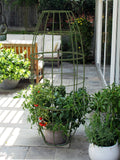 COLORS:
azul, fern, aubergine, charcoal, oxide, cloud, zinc, kumquat
MATERIALS:
Hand welded and sturdy steel rebar, hard wearing/water resistant zero-VOC powdercoat finish or natural oxide finish.  Made in the USA. Original, copyrighted design by TerraSculpture /TerraTrellis. 

INSPIRATION:
Faberge eggs, pods. 

FORM & FUNCTION:
Sculptural and sturdy, perfect for vine support and year-round dramatic effect in edible or ornamental gardens. Knocks down into three parts for easy transport/storage, stainless steel bolts included. Allows vine to be planted anywhere in garden, great for tomato plants.