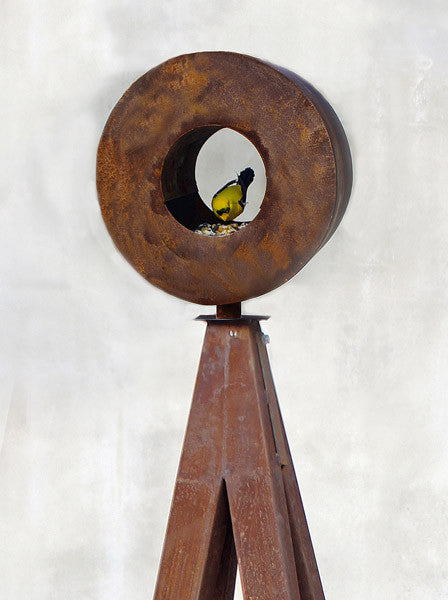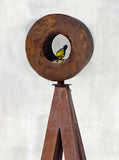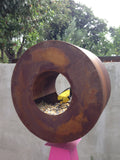 Our new sculptural Bird Cafe provides a modern feeder for feathered friends who want to call your garden their home. Designed to sit atop our Akoris Garden Tuteur, The Bird Cafe can also be purchased separately and screwed atop a common wooden post.  To purchase with the Akoris trellis click here.
A modern/rustic habitat the hippest birds will tweet about! 
Handmade. Natural steel oxide finish.  Dimensions: 9" dia. x 5" deep. Original, copyrighted design by TerraSculpture /TerraTrellis.