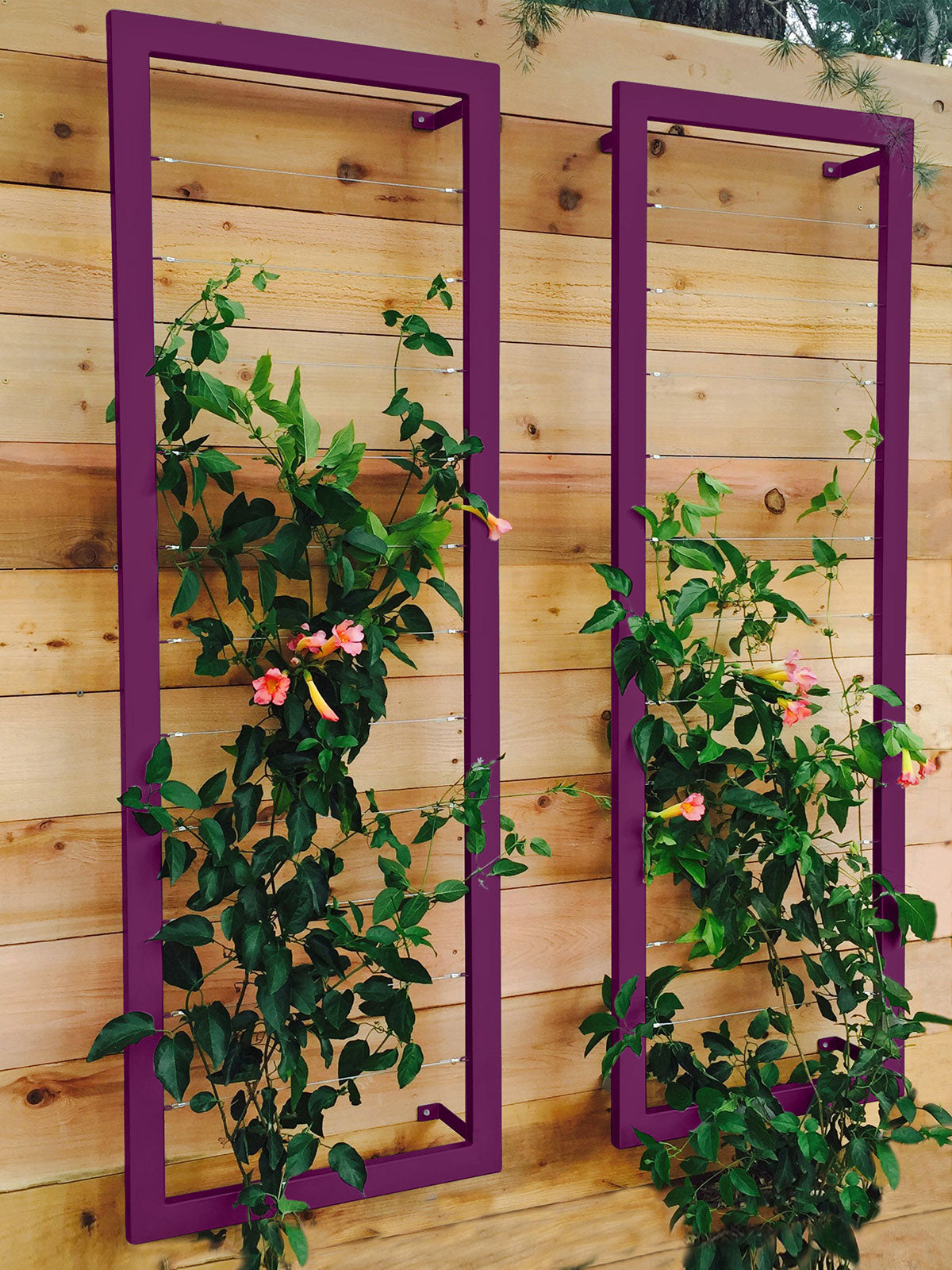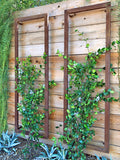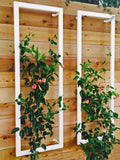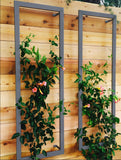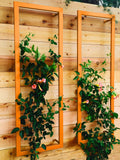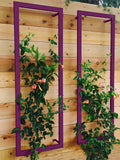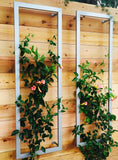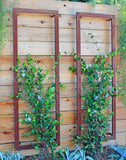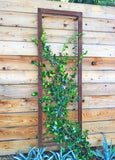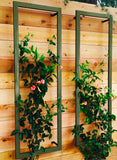 COLORS:
azul, fern, aubergine, charcoal, oxide, cloud, zinc, kumquat
MATERIALS:
Hand welded steel frame, stainless steel cable, hard wearing and water resistant zero-VOC powdercoat finish or natural oxide finish. Handmade in the USA. Original, copyrighted design by TerraSculpture /TerraTrellis. 

INSPIRATION:
Parisian vertical gardens, tapestries, classic French espalier. 

FORM & FUNCTION:
Welded brackets stand out 4" from wall allowing vine to weave through horizontal stainless steel cable, creating organic tapestry. Beautiful in multiples, lightweight, easy install.

EASY INSTALLATION:  to secure trellis to wall use 3/16" diameter (or #10) wood screw, toggle bolt or expansion bolt appropriate to your wall surface (bolts or screws not included)