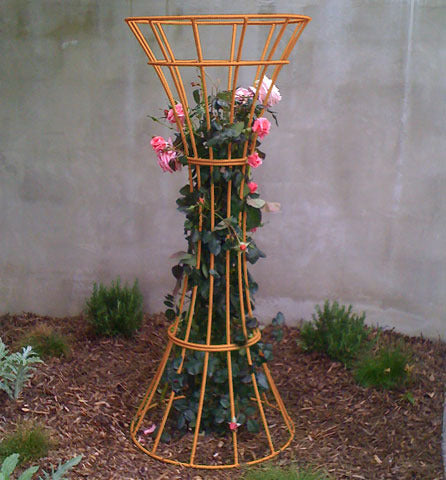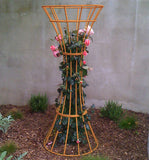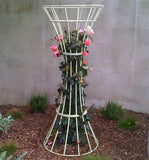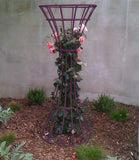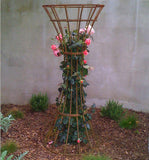 COLORS:
aubergine, charcoal, oxide, cloud, zinc, kumquat

MATERIALS:
Hand crafted and welded and sculpted steel rebar, hard wearing/water resistant zero-VOC powdercoat finish or natural oxide finish. Made in the USA. Original, copyrighted design by TerraSculpture /TerraTrellis. 

INSPIRATION:
Getty Center Central Garden, Monet's Giverny umbrella trellises, corsets, floral bouquets.

FORM & FUNCTION:
Super sturdy, knocks down into three parts for easy transport/storage, stainless steel bolts included.